All About Reading Level 2 – Full Review
Getting Started:
I'm pretty sure I actually started the program for Level 1 and 2 the day after I received my box. This program is so 'open and go', that it was quite easy to do this. I just read the material in the first few pages and got the manipulatives ready (mostly, I had to take apart the Phonogram and Word Cards and put magnet stickers on the back of the letter tiles – which came with the materials in the Student Packet).
I decided to store all our pages from the Student Packet in a plastic folder, as this was what my good friend had done and it seemed to work well! Taking out the pages and cutting the activities ahead of time is helpful, but not necessary. There are many days I did it on the fly. *smile*
At the top of each first page of a new lesson, the items you will need for that day are clearly listed. There will be a step-by-step lesson plan that follows. You can read it ahead of time or just open and go.

"What will this look like on a daily basis? How would I use this with my children?"
These two questions help me decide whether a program would work for me and for the specific child.
This is how we worked through Lesson 4.
First, I talked briefly about what we would be learning. I introduced the idea of words that have the letter Y at the end that says the "eye" sound. I then built some words using our Letter Tiles and our large magnetic white board. Some of the suggested words were: my, try, by, fly, cry, dry, sky, shy.
We then looked at our Y phonogram card (phonogram cards are the yellow, word cards are the green).
After that, I encouraged Audrey to test out various letter and vowel sounds on the Phonogram Sounds App.
One of the really fun, hands-on components of the All About Reading program (and the All About Spelling Program!) is the interactive Letter Tiles. Our children love working with the tiles, building words, and playing games with them.


The next step after the Phonogram App was working with the Letter Tiles. We first worked on our review of Closed and Open Syllable words. Audrey built words that were Open Syllable (we, she, be) and also some Closed Syllable words (slept, cat, dog, Mom).


Then we worked on the main concept of the lesson – Y as a vowel, saying the "eye" sound.


We built the word CRY and then played the "Change the Word" game. Both our children love this activity. I make CRY and ask Audrey to change it to DRY. Then we go from dry to pry to fry to try to fly to sly and so on.
After working with our Letter Tiles we moved on to our Activity Sheet component. Our children also really enjoy this portion of the Lessons. For Lesson 4, Audrey chose word cards from a pile and decided whether they belonged in the "Y like Yak" column or the "Y like Fly" column.
Next came our Reading Word Practice using our Word Cards. I love the organization of the Phonogram and Word Cards. They are just fantastic for both 'teacher' and child. Here's the way they work in a nut-shell. All cards are placed in the Reading Review Box in the order they will be used.
The cards are clearly labelled with lesson and card numbers. As we work through the lessons, we use various phonogram and word cards along with the lessons. All cards we haven't yet used are behind the "Future Lessons" divider. All the cards the child has mastered go behind the "Mastered" divider, and all cards that still need review are placed behind the "Review" divider.
Boy, do the kids ever love to see those cards get filed behind the "Mastered" section!
Phonogram cards and Word cards are kept separate, as you can see from the photos below. Color coding helps too!
In Level 2 there are also "Leap Cards". These cards are showing high-frequency words that don't always follow the regular rules or that have phonograms we haven't covered yet. I love the large graphic of the frog on the card – it is a very visual reminder that these words are different.
You can see also below the way the cards are labelled along the bottom so you never lose one or have a hard time figuring out where the word places in terms of lessons!
For this lesson, we reviewed two "leap" words, your and are.
After the Word Card work, we move on to the Fluency Practice Sheets. Some days, Audrey will read through all of the Fluency work because she really wants to accomplish her lesson. Other days, she will chose to read half and continue the following day. It really depends upon how she's feeling.
I personally love the way the Fluency Sheets are written and I find they really help solidify what we are learning in the lessons. They are typically a combination of new words, mixed review (with new words and previous words together), phrases, sentences, and challenge words.
Hooray! Audrey completed Lesson 4 and earned the Lesson 4 sticker for her chart! I never thought the progress chart would mean much to our children, but they LOVE it. It really motivates them to want to achieve the lessons. Audrey will often accomplish one lesson every day or 2 because she is really focusing on accomplishing this level. Many children will not accomplish a lesson every day. The lessons are full of new concepts, lots of learning, and many different steps. Some parents even focus on one lesson per week, and that would be totally fine for many children. As long as they are learning and progressing, that is the goal!
What we think after completing Level 2…
Audrey completed Level 2 a few months ago and I have Alex nearing his completion of Level 2 as well. They both LOVE All About Reading. Both of them will go to the Letter Tile Board and play with the tiles on their own. They have also both created 'progress charts' for their doll and stuffed tiger (Charlotte and Hobbes, respectively…!).
Here are a few candid shots I managed to grab of Audrey working on building words with her doll, Charlotte, and Alex reading his Level 1 Reader to his tiger, Hobbes. Melts my heart to see this!
Another look at the beautiful quality of the readers from Level 1:




Some of my other All About Reading posts: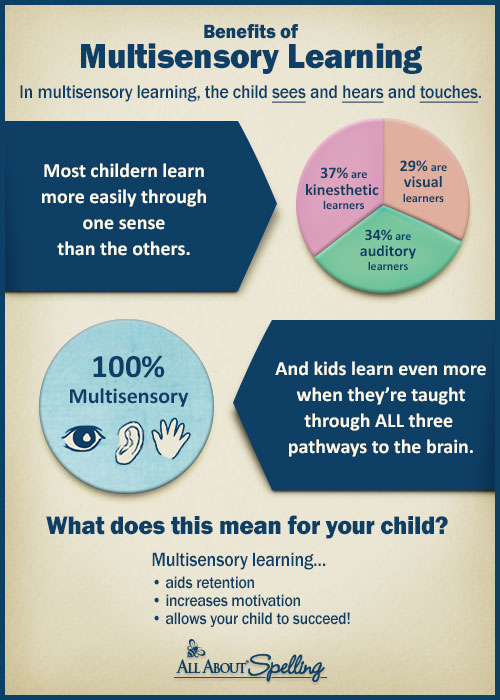 Thanks for reading!
This post contains affiliate links.